Welcome
A cultured marble shower from Custom Marble Solutions (CMS) is truly a thing of beauty. Rich colors and veining give depth and mimic natural stone with the added benefit of a wide variety of colors to choose from, lower maintenance and added durability.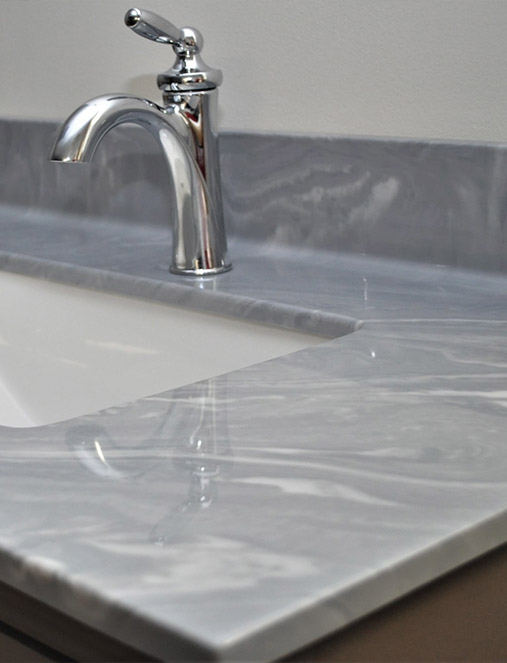 Benefits of Cultured Marble
Beautiful: Veining and patterns can be incorporated during the casting process creating character and depth that mimics its natural counterpart.
Low Maintenance: Cultured marble is easy to clean with non-abrasive products, creating a healthier, more sanitary environment while offering a custom look that adds value to your home.
Durable: Cultured marble is extremely tough and durable. It is resistant to stains, mildew, and chips.
Economical: In general, cultured marble is less expensive to fabricate and install than slab marble, but will increase the overall value of a home just as natural stone products will.
Customizable: Because it is a cast product, cultured marble offers a wide range of color options and pieces can be shaped to fit your specific needs and decor.
Read More
Our Gallery
condntum erat ac, aliquet lectus Duis vestibulum egestas rhoncus